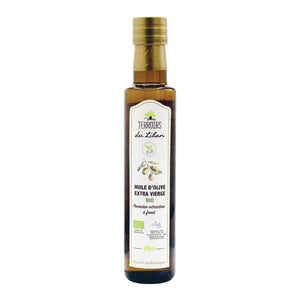 Product Description
Ingredients
How to use
Related recipes
Olive oil has always had a preeminent place in Lebanese cuisine. It is part of the classic Mediterranean diet and it has been a dietary essential for centuries. In Lebanon, olive trees have been part of its landscape since ancient times. In some parts of the country, like in Bshaale, some of the olive trees are over 1,500 years old. It can be drizzled on dips, salads and in cooking most dishes. Extra virgin olive oils are extracted without the use of heat or chemicals. They are the least processed form of olive oil, rich in natural antioxidants, minerals and vitamins. This ethical extra virgin olive oil is produced by the Qlayaa cooperative in southern Lebanon, which specializes in olive growing and oil production. It is cold pressed and extracted without the use of heat or chemicals.
100% extra virgin olive oil.
Traditional authentic olive oil. Ideal to season salads, hummus, zaatar, vegetables and fish.