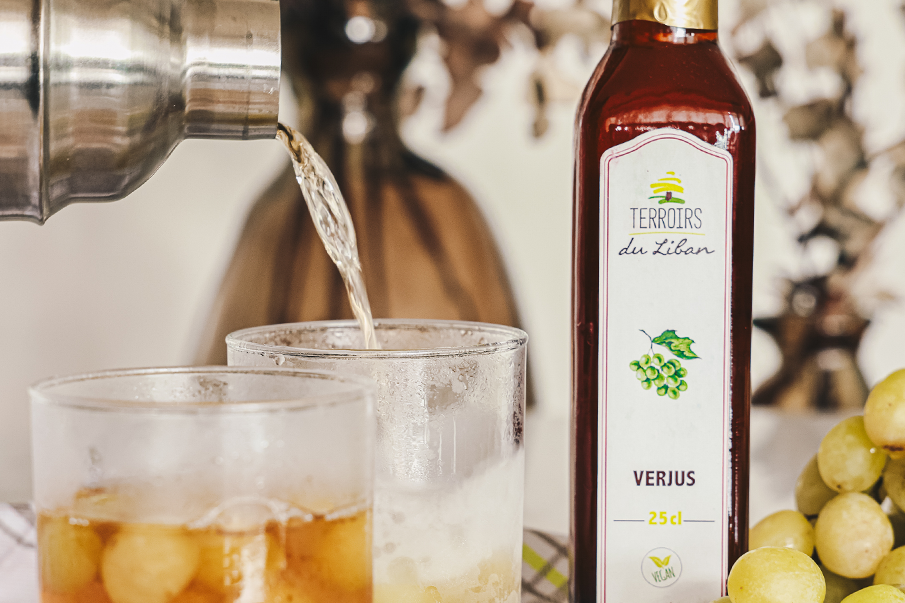 Verjuice & Black Pepper Martini
Difficulty: Easy 
Preparation time: 15 mins
For 2 glasses
Ingredients:
86 ml gin
56 ml

verjuice

2 g black pepper
80 ml sugarcane syrup
6 white grapes
86 ml sparkling water
Preparation:
Cut the grapes in half and arrange them at the bottom of the 2 glasses.
Place the glasses in the freezer. In a carafe, mix the gin, verjuice, simple syrup and sparkling water.
Pour the drink into the frozen glasses and garnish each glass with 2 turns of black pepper mill. Serve immediately.
Cheers!