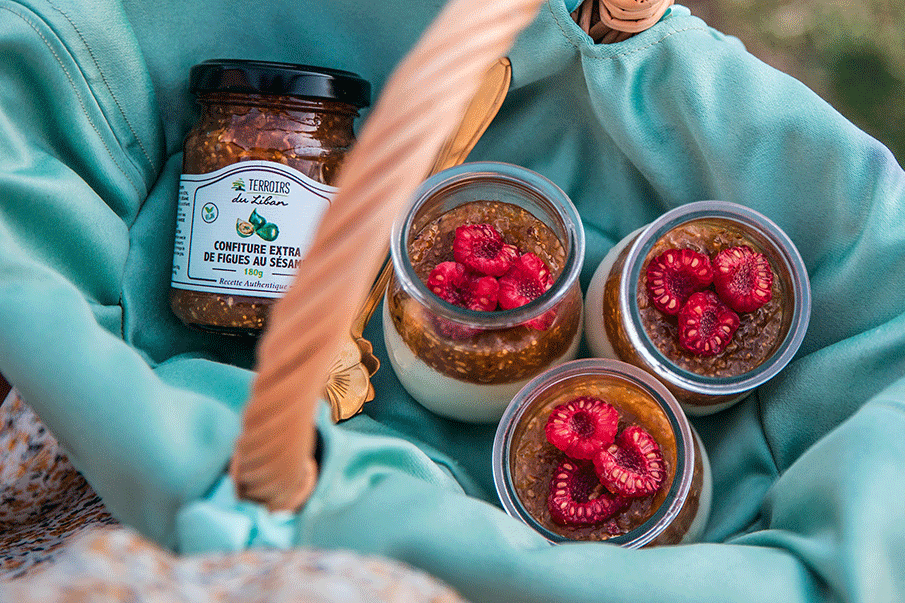 White Chocolate Panna Cotta, Fig Jam with Sesame & Raspberry
Difficulty: Easy 
Preparation: 5 minutes + 2h of minimum resting time
For 4 people
Ingredients:
1 jar of fig jam with sesame
20cl of liquid cream
60g of white chocolate
2 sheets of gelatin
16 raspberries
Preparation:
In a bowl of ice water, soak the gelatin for 5 minutes than squeeze out the water and set them aside.
Heat up the cream in a saucepan.
Remove from heat, add white chocolate pieces and stir until melted and smooth.
Add in the gelatin and give it a good stir.
Pour the mix into small glass cups. Let cool then set aside in the refrigerator for at least 2 hours.
Top it off with the fig jam and the fresh raspberries, and it's ready to dive in!
Enjoy !