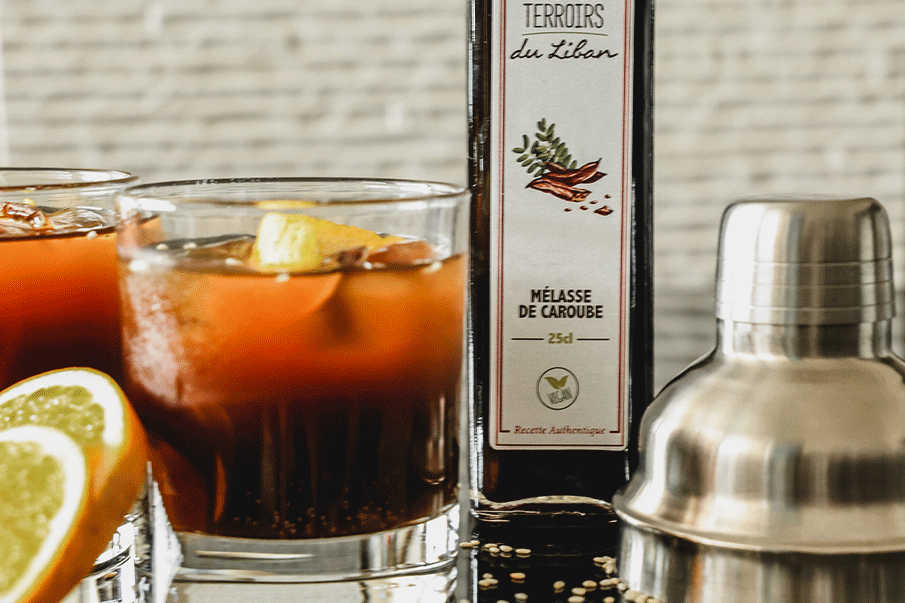 Vodka, Carob Molasses, Orange & Sesame
Difficulty: Easy 
Preparation time: 10 mins
For 2 glasses
Ingredients:
86ml of vodka
6cl of

carob molasses

60ml of fresh orange juice
60ml of sparkling water
70ml of simple syrup
2g of sesame seeds
Orange peels for garnish
Ice cubes
Preparation:
Fill glasses with ice cubes and place in freezer.
In a pitcher, mix vodka, carob molasses, orange juice, sparkling water and simple syrup.
Pour the drink into the frozen glasses. Garnish with a piece of orange peel and sesame seeds. Serve as soon as ready.
Cheers !