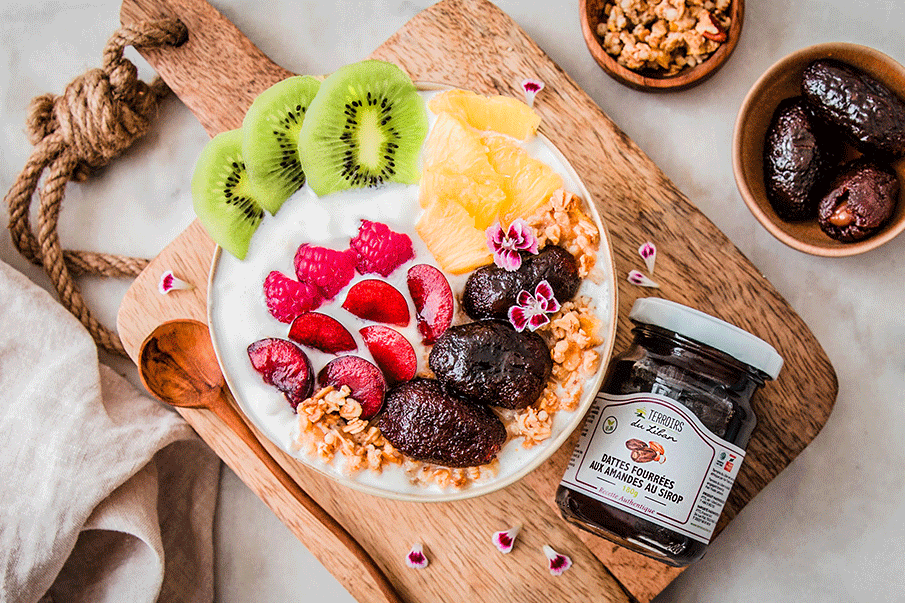 Fruit Yogurt Bowl
Difficulty: Easy 
Preparation: 5 minutes
For 2 persons
Ingredients:
1 jar of

dates with almonds in syrup

300 g of fresh yogurt
2 handfuls of muesli
10 cherries
6 raspberries
2 slices of pineapple
1 half kiwi
1 tablespoon of honey
Preparation:
Cut the fruit into small pieces and set aside.
In a bowl, add the yogurt, muesli, dates, fruits, and finish it with a drizzle of honey!
Enjoy your breakfast !