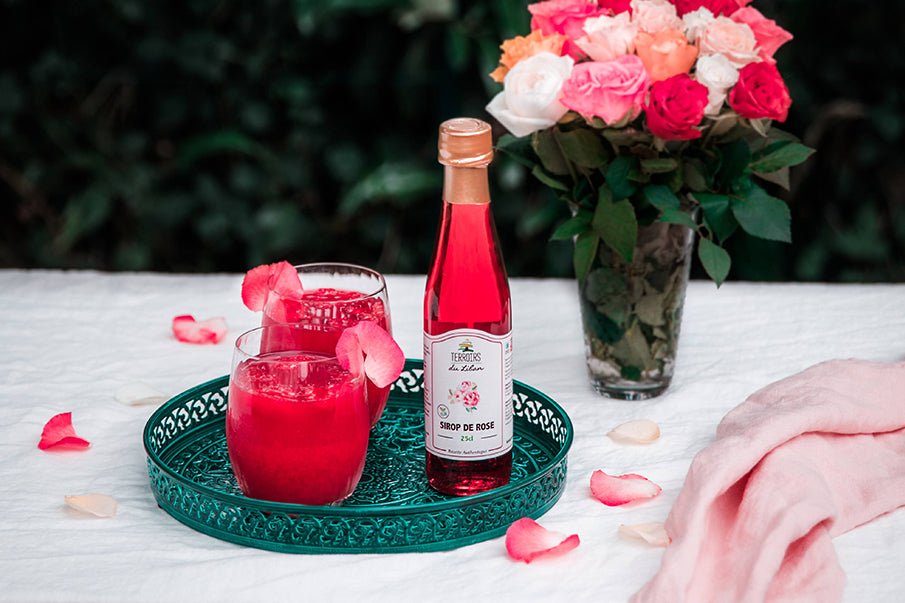 Pink Smoothie
Difficulty: Easy 
Preparation: 10 minutes
For 2 persons
Ingredients:
3 apples
200g of raspberries
1 tsp of fresh lemon juice
2 tbsp of

rose syrup

4 ice cubes
Preparation:
Remove the skin from the apples and dice them.
Blend together : the apples, raspberries, lemon juice and rose syrup.
Serve very cold with the ice cubes.
It's ready !