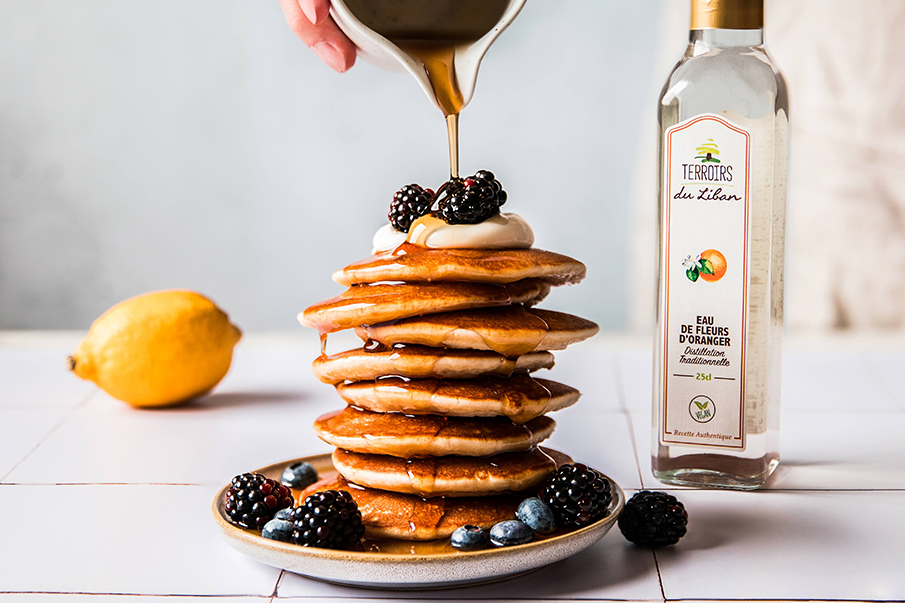 Pancakes with Orange Blossom Water
Difficulty: Easy 
Preparation & cooking time: 60 minutes
For 6 people
Ingredients:
300 g of flour
1 tsp of

orange blossom water

40 cl of milk
2 eggs
50 g of melted butter
50 g of sugar
2 sachets of baking powder
1 pinch of salt
Sunflower oil
Preparation:
In a large bowl, combine flour, baking powder, sugar, salt, melted butter and milk.
Add the lightly beaten eggs and the orange blossom water then give everything a whisk.
Leave the mix to rest for 30 minutes at room temperature.
In a hot frying pan, add a small drizzle of oil and pour a ladle of batter. Cook on each side for about 1 minute. The sides should be golden brown.
Serve the pancakes with maple syrup, honey, fresh fruit, lemon, jam…
Enjoy !